Technical support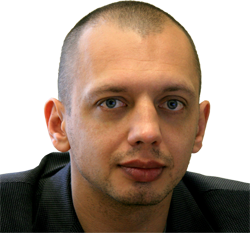 All of our customers who have concluded agreements on the guarantee or post guarantiee support or maintenance have an access to the "hot line" of our technical support.

You too can feel and be protected, please contact us for support.

The experts of our company are ready to come to your facilities for help 24 x 7.
You can also apply for equipment repairs right now.
Levels of Support
Equipment repairs (warranty and non-warranty) either in the RTV RTC service center, or with the shipment to the manufacturer.
Telephone consultations to resolve technical issues and troubleshooting.
Remote diagnostics of the system with a remote connection to the server in order to resolve the problem in the shortest time without going to the customer (in collaboration with the staff of the Customer).
An Engineer's visit to the Customer's site (arrival time not more than 4 hours for the Fault Priority 1) for the diagnosis, reconfiguration, repair or replacement of faulty equipment from the equipment replacement fund.
Faulty equipment replacement (including removal, installation, configuration) with the equipment replacement fund.
Routine inspection and preventive maintenance of equipment, the control over the system's parameters.
Software update.
Send us a request by e-mail or call +7 (495) 984-96-60, +7 (495) 984-96-61